close

CATEGORIES

Featured Items

BENCH PROG. DC SWITCH POWER SUPPLY...

More mirco-controllers

More Developement Tools

More Prototyping

More Modules

Featured Items

The Arduino Uno is a microcontroller...

Raspberry Pi 4 Model B A...

More prototyping Tools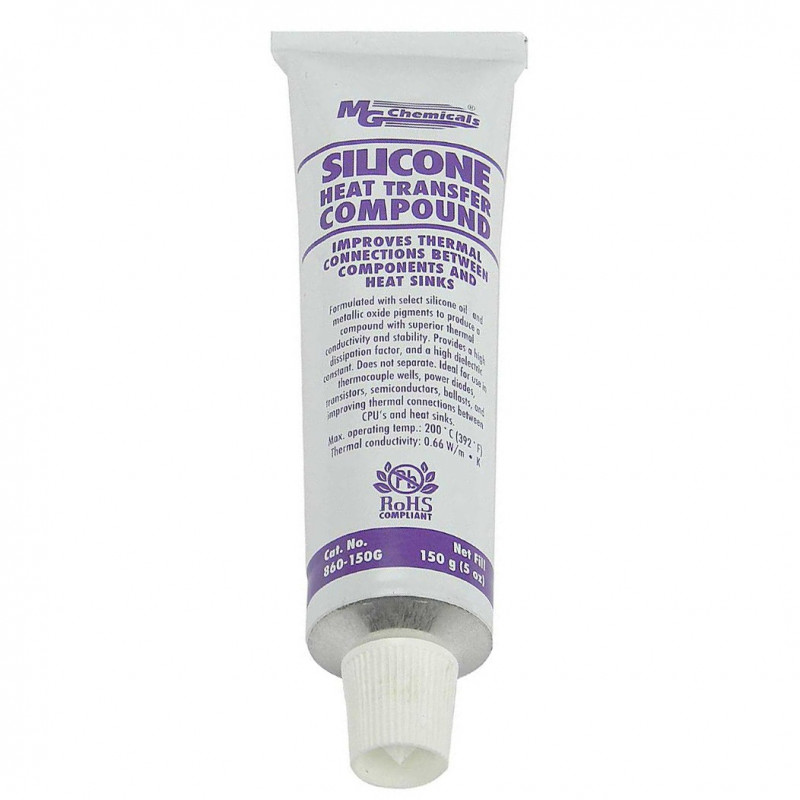 All pictures are for illustrative purposes only.
 
HEAT TRANSFER COMPOUND - SILICONE, 150G
A thermally conductive grease based on zinc oxide and silicone oil that provides good thermal conductivity across a wide operating temperature range.
Non-conductive, non-capacitive, and non-corrosive, it is used to improve the thermal conductivity between irregular metal surfaces. It is widely used to improve heat flow between heat sinks and heat generating electronic components such as CPU's, GPU's, and power components. Silicone thermal greases are preferred in high operating temperature applications where silicone migration is not a concern.
Features:
Very high maximum operating temperature (-68°C - +200°C)
Good thermal conductivity
High dielectric strength
Non-bleeding
Non-conductive
Long service life
Safe on plastics
Provides excellent corrosion resistance
Contact conductivity improvement
Applications:
Irregular surfaces conductivity improvement