OUR STORE IS OPEN! HOURS: MON - FRI 9AM - 5PM (SAT/SUN CLOSED) VISIT US IN-STORE FOR A SAFE SHOPPING & SERVICE EXPERIENCE, OR SHOP ONLINE FOR PICKUP OR DELIVERY.
close

CATEGORIES

Featured Items

BENCH PROG. DC SWITCH POWER SUPPLY...

More mirco-controllers

More Developement Tools

More Prototyping

More Modules

Featured Items

Raspberry Pi 4 Model B A...

More prototyping Tools

COMMUNITY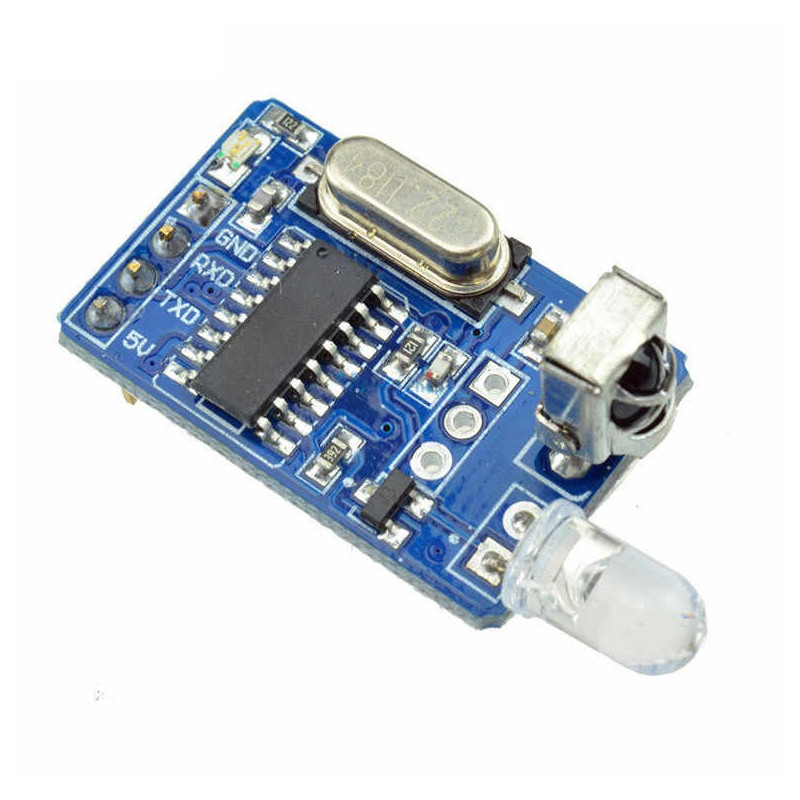 All pictures are for illustrative purposes only.
 
IR TRANSMITTER AND RECEIVER MODULE
The IR Transmitter and Receiver module has both receiver and transmitter in same board. I tried Arduino IR Remote library example to decode Remote signal using below connection, but its not working.
IR MODULE: ARDUINO
Ground -> Ground
5V -> 5V
RXD -> PIN 11
TXD -> PIN 10
The board also has 3 pin connector (Gnd, 5v, S). How to connect pins to Arduino to receive/decode and send IR signals? (Can't able to find any tutorial for this type of board)
Example Code:
#include <IRremote.h>
int RECV_PIN = 11;
IRrecv irrecv(RECV_PIN);
decode_results results;
void setup()
{
  Serial.begin(9600);
  irrecv.enableIRIn(); // Start the receiver
}

void loop() {
  if (irrecv.decode(&results)) {
    Serial.println(results.value, HEX);
    irrecv.resume(); // Receive the next value
  }
  delay(100);
}