PLEASE EXPECT DELAYS IN SHIPMENT OF 1 TO 2 DAYS FOR DELIVERY TIME DUE TO THE HOLIDAY SEASON.
close

CATEGORIES

Featured Item

BENCH PROG. DC SWITCH POWER SUPPLY...

More mirco-controllers

More Developement Tools

More Prototyping

More Modules

Featured Items

The Arduino Uno is a microcontroller...

Raspberry Pi 4 Model B A...

More prototyping Tools

Featured Products

CA$900.00

CA$1,000.00

-10%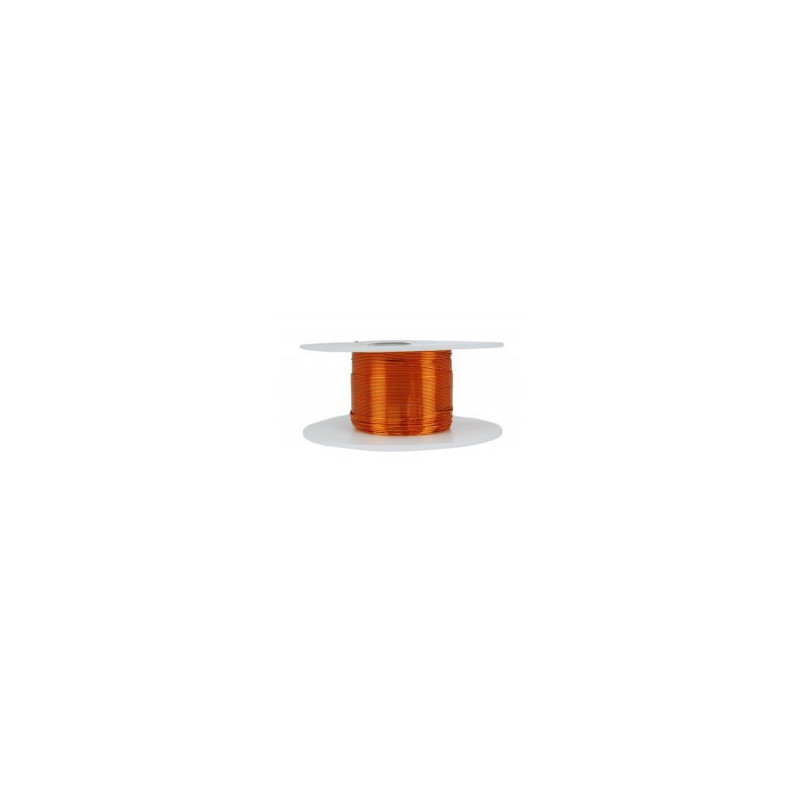 All pictures are for illustrative purposes only.
 
ENAMEL MAGNET WIRE, 27AWG (1/2LB)
COPPER WIRE, AWG 27 (1/2 LB)
THERMAL PROPERTIES
HEAT SHOCK RESISTANCE
TYPICAL PERFORMANCE: 20%, 1XD, no cracks
REQUIRED PERFORMANCE†: 20%, 3XD, no cracks
THERMAL STABILITY
TYPICAL PERFORMANCE: 213°C (CU), 236˚C (AL)
REQUIRED PERFORMANCE†: 200°C (CU), minimum , 220˚C (AL)
THERMOPLASTIC FLOW
TYPICAL PERFORMANCE: 395°C (CU only)
REQUIRED PERFORMANCE†: 300°C, minimum
PHYSICAL PROPERTIES
ABRASION RESISTANCE: REPEATED SCRAPE*
No. of strokes of .016" needle, 700 g. load.
TYPICAL PERFORMANCE: 150 avg. strokes (CU)
REQUIRED PERFORMANCE: No Requirement Established
ABRASION RESISTANCE: UNIDIRECTIONAL
TYPICAL PERFORMANCE: 1550 g, avg. (CU), 1500 g, avg. (AL)
REQUIRED PERFORMANCE†: 980 g., minimum; 1150 g., minimum avg. (CU) 590 g., minimum, 690 g., minimum avg. (AL)
ADHESION AND FLEXIBILITY
TYPICAL PERFORMANCE: 20%, 1XD, no cracks (CU), 15%, 2X, no cracks (AL)
REQUIRED PERFORMANCE†: 20%, 3XD, no cracks (CU), 15%, 3XD, no cracks (AL)
COEFFICIENT OF FRICTION*
TYPICAL PERFORMANCE: Dry Lube: .02 - .06 (CU & AL)
REQUIRED PERFORMANCE: No Requirement Established
CONDUCTOR ELONGATION
TYPICAL PERFORMANCE: 38% (CU), 25% (AL)
REQUIRED PERFORMANCE†: 32%, minimum (CU) , 15% minimum (AL)
SPRINGBACK
TYPICAL PERFORMANCE: 54 degrees (CU only)
REQUIRED PERFORMANCE†: 58 degrees, maximum
ELECTRICAL PROPERTIES
CONTINUITY
TYPICAL PERFORMANCE: ≤ 1 faults/100 ft. (CU & AL)
REQUIRED PERFORMANCE†: 5 faults/100 ft., maximum (CU) , 10 faults/100 ft., maximum (AL)
DIELECTRIC BREAKDOWN VOLTAGE
ROOM TEMPERATURE
TYPICAL PERFORMANCE: 12,200 volts, avg. (CU), 10,000 volts, avg. (AL)
REQUIRED PERFORMANCE†: 5,700 volts, minimum (CU & AL)
RATED TEMPERATURE
TYPICAL PERFORMANCE: 10,300 volts, avg. (CU)
REQUIRED PERFORMANCE†: 4,275 volts, minimum (CU & AL)
CHEMICAL PROPERTIES
REFRIGERANT RESISTANCE
EXTRACTION
TYPICAL PERFORMANCE: 0.02%** (CU & AL)
REQUIRED PERFORMANCE†: 0.25%, maximum
BLISTERING
TYPICAL PERFORMANCE: Passes (CU & AL)
REQUIRED PERFORMANCE: No flaking
SOFTENING
TYPICAL PERFORMANCE: Passes (CU & AL)
REQUIRED PERFORMANCE: 575 g. scrape, minimum (CU), 375 g. scrape, minimum (AL)
DIELECTRIC BREAKDOWN AFTER R-22
TYPICAL PERFORMANCE: 9,200 volts (CU & AL)
REQUIRED PERFORMANCE†: 5,700 volts, minimum (CU & AL)
CRAZING
TYPICAL PERFORMANCE: Passes (CU & AL)
REQUIRED PERFORMANCE: No crazing at 10X magnification (CU & AL)
COMPATIBILITY - R-134a*
TYPICAL PERFORMANCE: Passes (CU)
REQUIRED PERFORMANCE: No deterioration
COMPATIBILITY - R-123*
TYPICAL PERFORMANCE: Passes (CU) REQUIRED PERFORMANCE: No deterioration
SOLUBILITY
TYPICAL PERFORMANCE: Passes
REQUIRED PERFORMANCE†: 575 g. scrape, minimum (CU) , 345 g. scrape, minimum (AL)