STORE HOURS: M-F 9-6 PST, SAT 9-5 PST, SUN CLOSED
close

CATEGORIES

Featured Item

BENCH PROG. DC SWITCH POWER SUPPLY...

More mirco-controllers

More Developement Tools

More Prototyping

More Modules

Featured Items

The Arduino Uno is a microcontroller...

Raspberry Pi 4 Model B A...

More prototyping Tools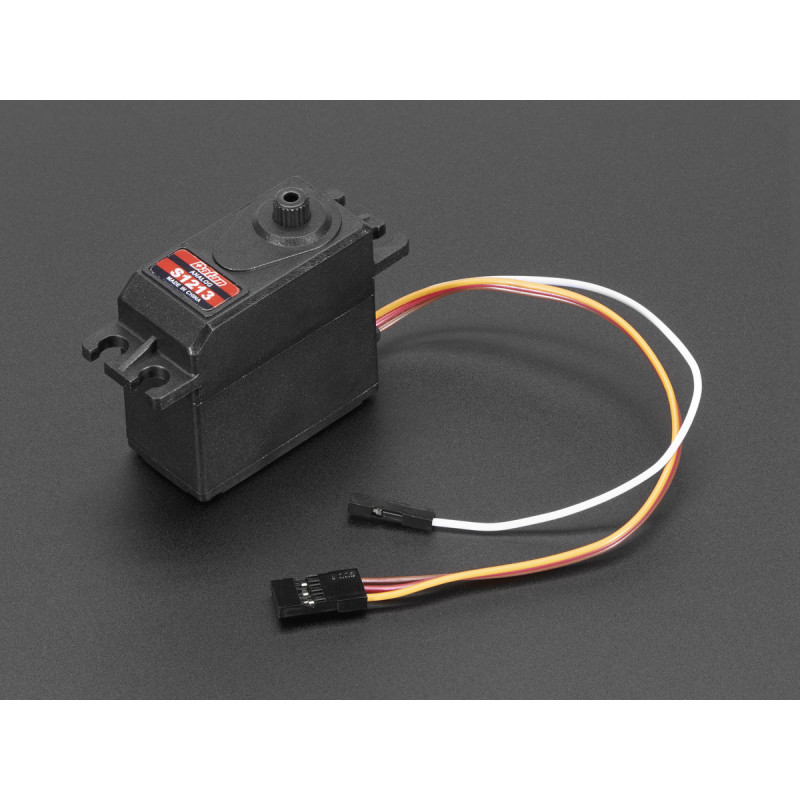 All pictures are for illustrative purposes only.
 
ANALOG FEEDBACK SERVO MOTOR
It looks like a servo, it acts like a servo, but it's more than just a servo! We got a factory to custom-make these classic 'standard' sized hobby servos with a twist - the feedback (potentiometer wiper) line is brought out to a fourth white wire. You can read this wire with an analog input such as those on an Arduino, to get the servo's position. That information can be used in robotics to improve stability or even allow 'recording' of servo motion.
Note that the default servo pulse widths (usually 1ms to 2ms) may not give you a full 180 degrees of motion. In that case, check if you can set your servo controller to custom pulse lengths and try 0.75ms to 2.25ms. You can try shorter/longer pulses but be aware that if you go too far you could break your servo!
Dimensions: 39.55mm / 1.5" x 39.55mm / 1.5" x 19.5mm / 0.7"
Max Dimensions: 55.36mm / 2.1" x 43.34mm / 1.7" x 19.5mm / 0.7"
Wire length (at least): 13cm / 5.1" long
Torque: 90.26 oz*in / 6.5 kg*cm
Speed: 0.21 sec/60°
Weight: 46 grams
Dual ball bearing
Plastic gearbox
Spline Count: 23