close

CATEGORIES

Featured Items

BENCH PROG. DC SWITCH POWER SUPPLY...

More mirco-controllers

More Developement Tools

More Prototyping

More Modules

Featured Items

The Arduino Uno is a microcontroller...

Raspberry Pi 4 Model B A...

More prototyping Tools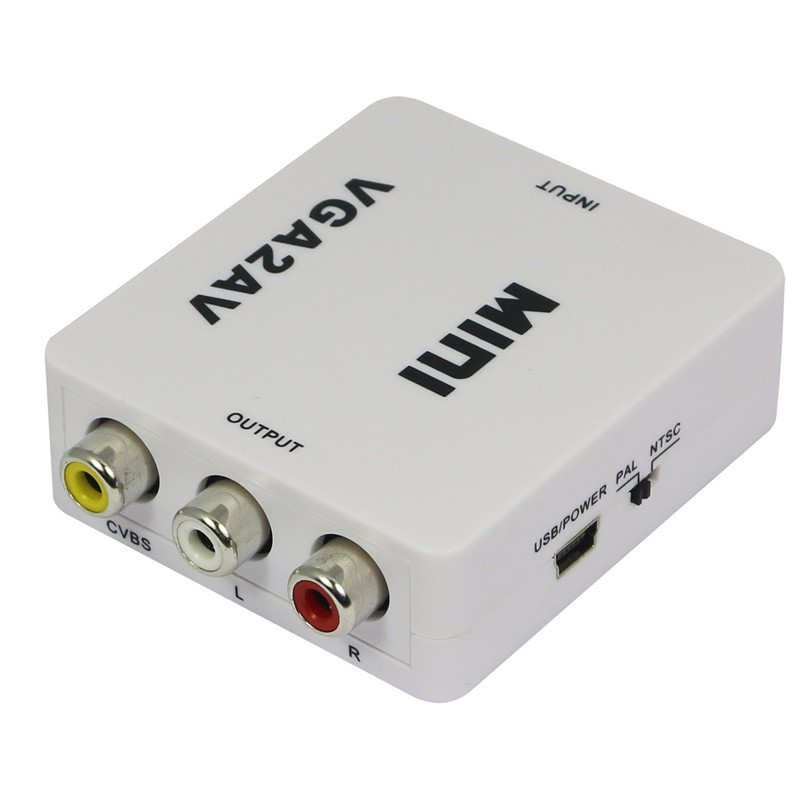 All pictures are for illustrative purposes only.
 
VGA TO RCA CONVERTER BOX USB POWERED
VGA TO RCA CONVERTER BOX USB POWERED
This VGA to Video converter converts a variety of computer images ranging from 640x480 to 1920x1080 into interlaced NTSC or PAL composite video. A 3.5mm audio socket is provided as an input and passed through to the stereo audio RCA/phono sockets.
This allows you to connect a PC to a standard TV display or to any display featuring yellow, red and white video and audio sockets.
The device has a switch to allow selection of NTSC or PAL input signals.
Includes
VGA to AV Converter
USB to mini USB power lead
Output - Composite video and stereo audio
Input - VGA
Supports input resolutions:

640x480 @ 60fps
800x600 @ 75fps
1024x768 @ 75fps
1280x720 @ 60fps
1280x768 @ 75fps
1280x1024 @ 75fps
1360x768 @ 60fps
1400x1050 @ 60fps
1440x900 @ 75fps
1680x1050 @ 60fps
1600x1200 @ 60fps
1920x1080 @ 60fps

Size 6.6cm x 5.5cm x 2.0cm
Weight 40g