STORE FRONT TEMPORARY CLOSED | $9 SHIPPING FOR ORDERS $50+ | FREE SHIPPING FOR ORDERS $100+ | BC RESIDENCE ONLY | NOTE: PLEASE EXPECT A SHIPMENT DELAY OF 1 TO 2 DAYS DUE TO HIGH VOLUME OF SHIPMENTS RECEIVED.
close

CATEGORIES

Featured Items

BENCH PROG. DC SWITCH POWER SUPPLY...

More mirco-controllers

More Developement Tools

More Prototyping

More Modules

Featured Items

The Arduino Uno is a microcontroller...

Raspberry Pi 4 Model B A...

More prototyping Tools

COMMUNITY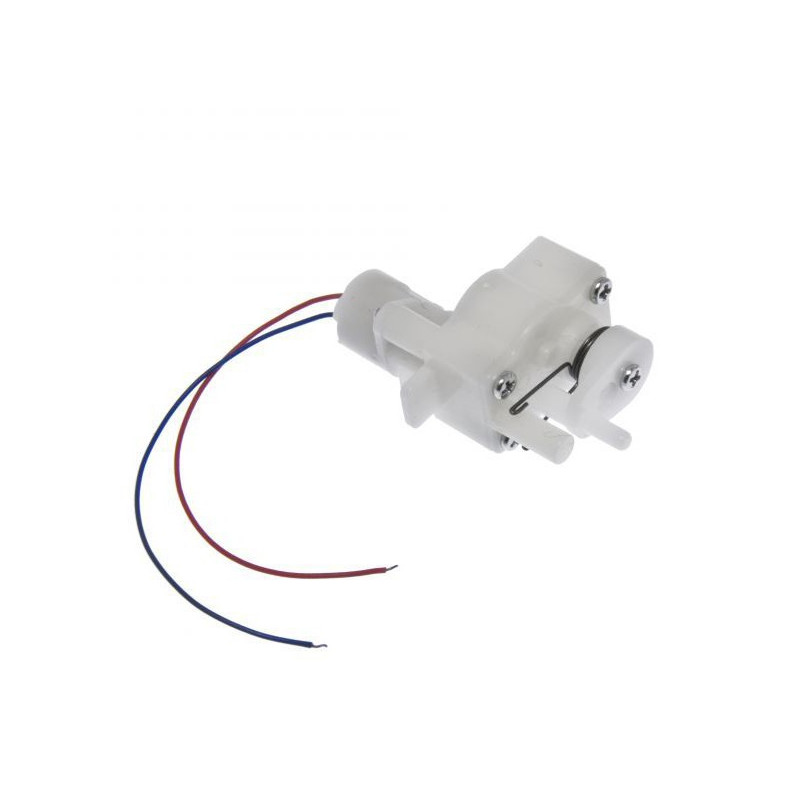 All pictures are for illustrative purposes only.
 
GEAR MOTOR 10 - GEARED PAGER MOTOR
This pager gear motor is geared 81:1 spins at 233 RPM and draws 13mA (118mA stall) at 3V giving 2.3in*oz.
81:1, 454RPM, 20mA (220mA stall) at 6V gives 3.17in*oz torque.
These little gear motors measure 20.8 x 29.0 x 25.4mm (0.82 x 1.14 x 1.00") and weigh in at 4.7g (0.17oz). The square output shaft measures 3.56mm (0.14") per side, and the leads measure 5cm (1.95") long.
They're a bit funky in that they're not continuous rotation by default. They have a self-centering spring, so applying DC power will result in a 60 degree swing in one direction. Reversing power swings the output arm 60 degrees the other way. Remove the self-centering spring and clip the stops, and away you go!