STORE FRONT TEMPORARY CLOSED AND NO PICK UP ON ORDERS | $9 SHIPPING FOR ORDERS $50+ | FREE SHIPPING FOR ORDERS $100+ | BC RESIDENCE ONLY | NOTE: NO SHIP OUTS ON GOOD FRIDAY AND EASTER MONDAY
close

CATEGORIES

Featured Items

BENCH PROG. DC SWITCH POWER SUPPLY...

More mirco-controllers

More Developement Tools

More Prototyping

More Modules

Featured Items

Raspberry Pi 4 Model B A...

More prototyping Tools

COMMUNITY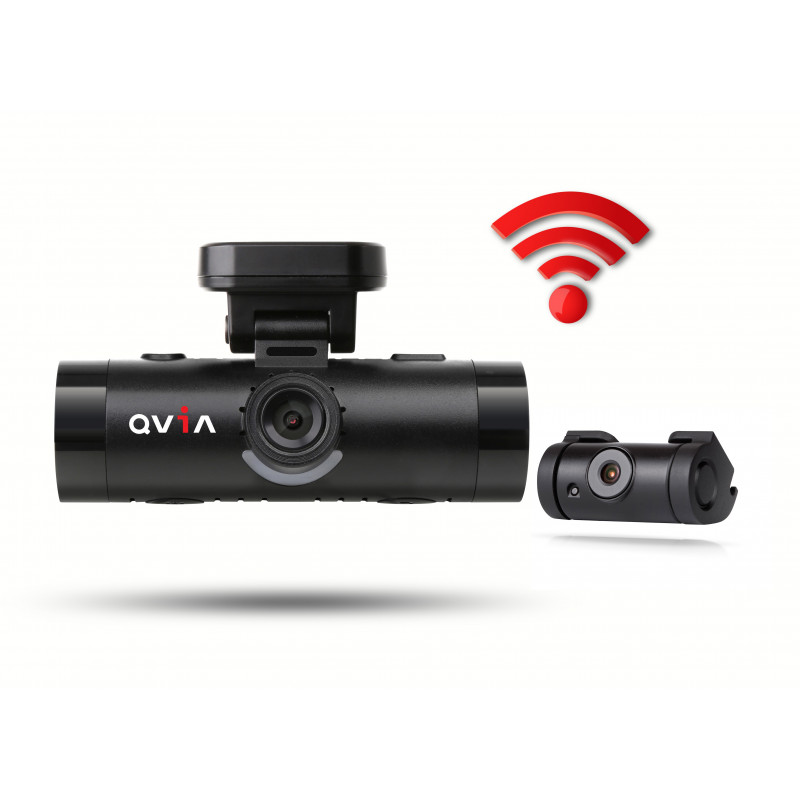 All pictures are for illustrative purposes only.
 
DASH CAMERA QVIA AR790 FULL HD 16GB FRONT & REAR
DASH CAMERA QVIA AR790 FULL HD 16GB FRONT & REAR
The new QVIA AR790 WD is the most discreet and feature packed dash camera yet!

Stealth by design. The AR790 is a discreet unit adopting the cylindrical design with front & Rear cameras.

This little camera packs a big punch with the Ambarella A12.
The Ambarella A12's combination of advanced image processing, High Dynamic Range (HDR), 3D noise filtering, smart auto-exposure, and full-resolution oversampling provides superior image quality, allowing the AR790 to capture of license plates and other key details, even in low light conditions. The increased resolution allows a wider field of view to be captured, while still maintaining a high level of detail throughout the image.
Powering the A12 is a high-speed 792-MHz ARM® CortexTM-A9 CPU with Neon DSP extensions to support advanced analytics algorithms. Which have allowed for the smartest Lane Departure and Forward Collision Warning Systems seen yet in an aftermarket dash camera.

AR790 WD enables WiFi connectivity for reviewing the captured video clips on iOS and Android device.

ADAS -- from collision avoidance systems to lane departure warnings -- are only as good as the data they can gather and process quickly. Low-quality data equals low-quality performance. Ambarella uses advanced image processing and computer vision algorithms to produce superior results, improving the performance of common ADAS features while enhancing the driver's field of view. The technology improves dynamic range in high-contrast scenes and delivers advanced low-light processing in dark environments, resulting in significantly fewer false-positives and false-negatives during detection tasks under challenging conditions.

° Advanced Night Vision with super-resolution oversampling, 3D noise filters and dynamic tone mapping.
° Advanced automotive dynamic range engine with local exposure, highlight and tone adjustment.
° Automotive smart auto exposure (AE) with scene detection, object detection and dynamic AE
° Continuous looping, motion detection and event-based /emergency video
QVIA R975 TECHNICAL SPECS
Brand
QVIA
Model
AR970
Type
Two (2) Channel Wi-Fi Dash Camera (Front & Rear camera)
Camera
Front: Full HD SONY IMX 322 CMOS Sensor, 1/2.8" (inch)
Full HD SONY EXMOR CMOS Sensor, 1/2.9" (inch)
Lens Viewing Angle
Front: Diagonal (approx. 135°)
Effective Angle: horizontal (approx. 107°), vertical (approx. 55°)
Rear: Diagonal (approx. 130°)
Effective Angle: horizontal (approx. 104°), vertical (approx. 54°)
Video Resolution & Frames
Per Second (FPS)
Front : 1920x1080P (Full HD) 30FPS
Rear : 1920x1080P (Full HD) 30FPS
Wi-Fi
802.11b/g/n (2.4-2.4835 GHz)
Automatic Parking Mode
Yes
ADAS (Advanced Driver Assistance System)
Yes
Video Compression
MP4(MPEG) / Codec profile : HIP(High profile)
Supported Languages
English, Russian, Spanish, French, Korean, Chinese Mandarin, Chinese Cantonese, Arabic, Japanese, German, Thai, Italian, Portuguese, Malay, Bahasa Indonesian, Mongolian, Vietnamese, Turkish, Hindi, Czech, Spanish(America), Malaysia
Gravity Sensor (G-Sensor)
Built-in 3-axis Impact Sensor (Impact, Acceleration, Deceleration (X, Y, & Z axis))
GPS (Optional)
Dual Band (GPS+Glonass) Built into Mount
Loop Recording
Yes
Storage Type & Capacity
MicroSD: MicroSDHC/ MicroSDXC (Max. 256GB)
Power Consumption (mA)
295mA
Automatic Camera Turn Off
Adjustable Timer & Adjustable Low Voltage Cut Off
Audio
Built-in Speaker, Microphone
Video output
Yes
Security LED
Yes
Auto start
Yes
Auto format
Yes
DC Power
DC 9 - 24V
Operating & Storage Temperature
Operating: -30° ~ 70° C (-22°F ~ 158°F) Storage: -40° ~ 80°C (-40°F ~ 176°F)
Size (mm)
Front: 109 X 62 X 38 (mm) 82g / Rear: 50 X 26 X 31 (MM) 25g
Manufacturer
Qrontech Co., LTD.