OUR STORE IS OPEN! HOURS: MON - FRI 9AM - 5PM (SAT/SUN CLOSED) VISIT US IN-STORE FOR A SAFE SHOPPING & SERVICE EXPERIENCE, OR SHOP ONLINE FOR PICKUP OR DELIVERY.
close

CATEGORIES

Featured Items

BENCH PROG. DC SWITCH POWER SUPPLY...

More mirco-controllers

More Developement Tools

More Prototyping

More Modules

Featured Items

Raspberry Pi 4 Model B A...

More prototyping Tools

COMMUNITY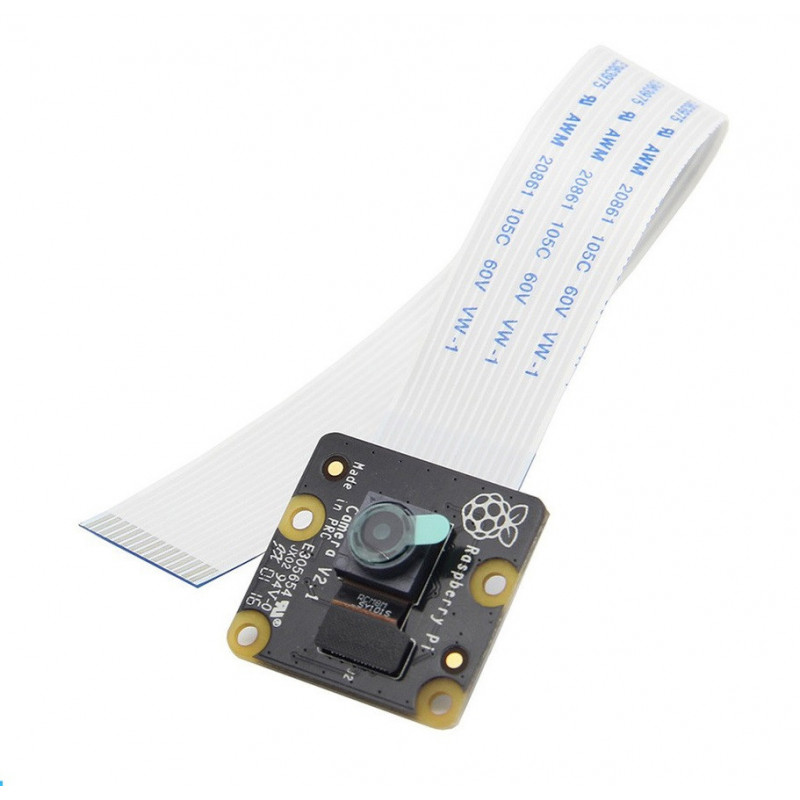 All pictures are for illustrative purposes only.
 
RASPBERRY PI NOIR CAMERA BOARD V2
RASPBERRY PI NOIR CAMERA BOARD V2
The Raspberry Pi NoIR Camera Module v2 is a high quality 8 megapixel Sony IMX219 image sensor custom designed add-on board for Raspberry Pi, featuring a fixed focus lens. It's capable of 3280 x 2464 pixel static images, and also supports 1080p30, 720p60 and 640x480p60/90 video. It attaches to Pi by way of one of the small sockets on the board upper surface and uses the dedicated CSi interface, designed especially for interfacing to cameras. The board itself is tiny, at around 25mm x 23mm x 9mm. It also weighs just over 3g, making it perfect for mobile or other applications where size and weight are important. It connects to Raspberry Pi by way of a short ribbon cable. The high quality Sony sensor itself has a native resolution of 8 megapixel, and has a fixed focus lens on-board. In terms of still images, the camera is capable of 3280 x 2464 pixel static images, and also supports 1080p30, 720p60 and 640x480p90 video. The NoIR Camera has No InfraRed (NoIR) filter on the lens which mak
8 megapixel camera capable of taking infrared photographs of 3280 x 2464 pixels

Capture video at 1080p30, 720p60 and 640x480p90 resolutions

All software is supported within the latest version of Raspbian Operating System

Applications: Infrared photography, low light photography, monitoring plant growth, CCTV security camera
Raspberry Pi HD Pi NoIR Camera Board V2
The Raspberry Pi HD Pi NoIR Camera Board connects to any Raspberry Pi or Compute Module, allowing you to create HD video and still photographs. The Pi NoIR (No Infrared) is the same as the standard camera module but without an IR filter. Therefore it is great for photography and video in the dark.
The module utilises the IMX219PQ image sensor from Sony which offers high-speed video imaging and high sensitivity.
The Pi NoIR module offers reduced image contamination such as fixed pattern noise & smearing. It also features automatic control functions such as exposure control, white balance & luminance detection.
Features and benefits:
No IR filter
High-quality imagery
High data capability
8 megapixels fixed focus
Supports 1080p, 720p60 & VGA90
Sony IMX219PQ CMOS image sensor
15-pin ribbon cable

Connecting the Pi NoIR to Pi:
A 15 cm ribbon cable attached to the module slots straight into your Pi Camera Serial Interface port (CSI). Once connected, you can access the camera board via the Multi-Media Abstraction Layer (MMAL) or the Video for Linux (V4L) APIs. Alternatively there are libraries such as Picamera Python, and many others that you can find online.

Product Applications:
The Pi NoIR Camera Module from Raspberry Pi is ideal for HD videos and still photography at night. When used with IR LEDs you are able to see in the dark, so you can monitor plant health or even nocturnal animals.